About Linda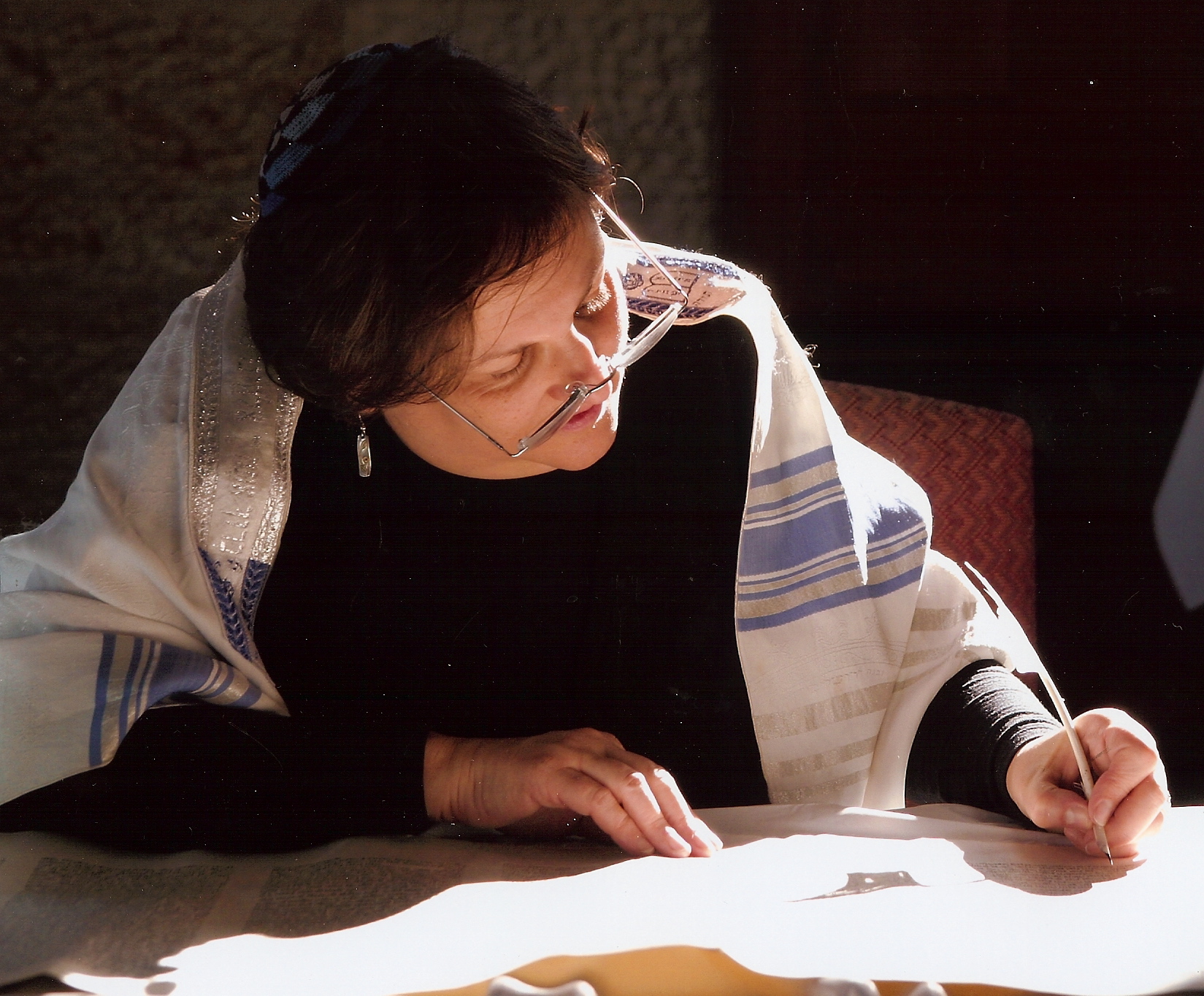 Repairing a Torah scroll
Linda B. Coppleson is a Conservative, egalitarian, Jewish ritual scribe, teacher and Judaic artist.

Scribal Work

As part of a small, international community of women scribes, I completed the writing of the first sefer Torah commissioned entirely for sofrot. My participation in the Women's Torah Project afforded me the honor of writing twenty of the sixty-two four column pages which comprise every Torah, including the entire book of Numbers, the last two parshiot of the Torah (Ha'azinu and V'zot haBracha) as well as several columns in the book of Leviticus. Upon completion, I traveled to Seattle, WA, where the Torah now resides, for the sewing together and dedication of the scroll. As a result of this commission I am recognized as a Soferet STaM, qualified to write Torah scrolls, tefillin and mezuzot.

Judaic arts

I create ketubot because there is no happier task, and no more satisfying way of "hiddur mitzvah" than providing a beautiful work of art to send a couple into marriage. When all the toasts have been made, the feast eaten, the flowers wilted and all the guests gone home, what is left is a reminder not only of that special day, but of the promises to be fulfilled in the years to come.
For more than thirty years, I have been designing, writing and illuminating custom ketubot. In addition, I also create artwork to commemorate life cycle events, and fulfill commissions for synagogue donor pieces. This work is an important part of my professional life, and certainly the transition to scribal arts was enhanced by the decades of experience creating Judaic art.